12V Automatic 10 Amp 7 Stage Battery Charger. AGM, WET, GEL, CALCIUM and LITHIUM
FUSED WIRING HARNESS
0.6m harness allows permanent connection and features polarity protection
ADJUSTABLE OUTPUT
Adjustable for different battery sizes for precise charging
POWER SUPPLY MODE
Retains vehicle computer settings when changing a battery or can run 12V appliances
MULTI-CHEMISTRY
Set the charging profile to suit battery chemistry type: Wet, Calcium, AGM, Gel or Lithium
SPECIFICATIONS
SEE IMAGE
7 Stage Automatic.
160W Input Power.
12V Output Voltage.
Input (Nominal): 230-240VAC, 50Hz
10A, 6A, 4A, 2A Output Current.
FULL OPERATIONAL MANUAL SUPPLIED WITH CHARGER TO 'WISE' NEW OWNER
202mm long x 108mm wide x 61mm high
Permanent install screw holes front and back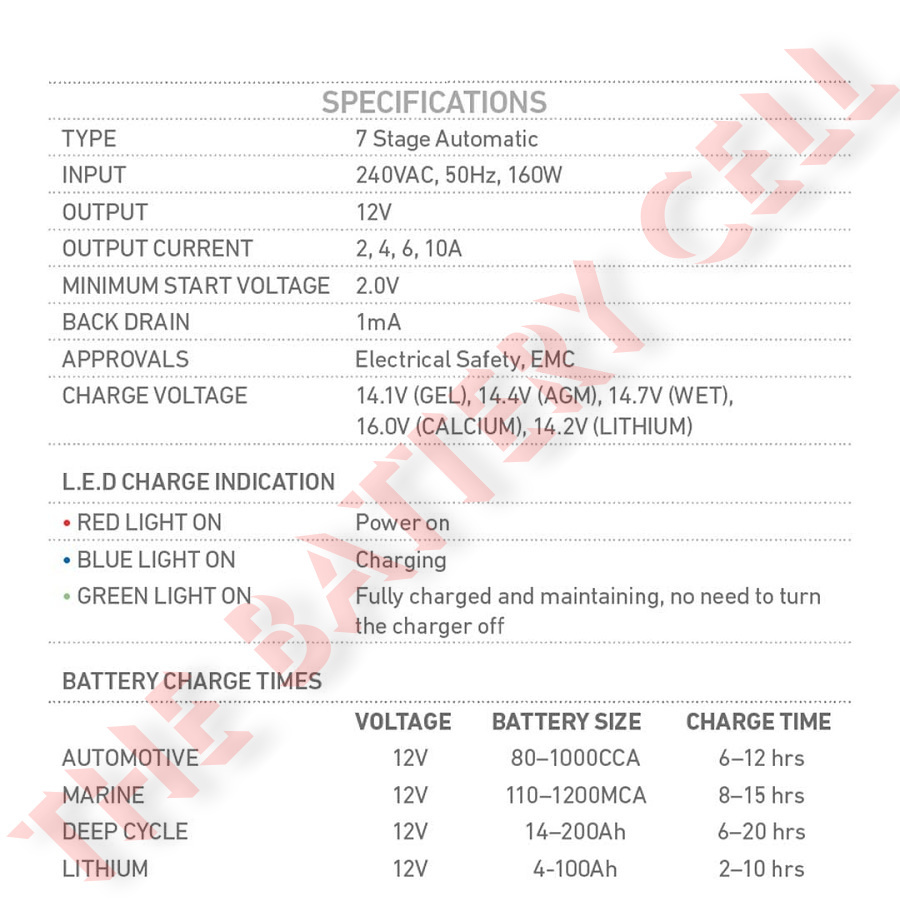 Contact Details
Details of the product above will be automatically included with your enquiry.