The Ctek D250SA is an intelligent DC-DC charger which maximises battery capacity as a charging solution where charging from mains power (AC) is not available. This makes it great for extended periods spent on the road or water. The 5 step process supplies 20 amps of charging power to any lead acid battery from 40a/h all the way up to 300ah. The charger has multiple-input technology, meaning you can simultaneously supply charge from your alternator (including smart alternators for newer, hi-tech vehicles), solar panels or even from wind power. Once the intelligent voltage sensitive charger recognises that your deep cycle leisure batteries are topped off, it will supply a maintenance charge output to the vehicle's starter battery to ensure you have full cranking power when its time to fire up the beast. The device is an all-in-one in terms of implying and completing your 12v, off grid setup. It removes the necessity for messy voltage sensitive relays used to split charging between batteries and even means you can throw your cheap solar panel regulator in the bin too, thanks to its MPPT (maximum power point tracking) technology. The Ctek D250SA is designed to endure tough conditions including operating temperatures ranging from negative 20 degrees Celsius all the way up to 50 degrees Celsius and with a 2 year warranty as standard you can trust that this 12V solution will go the distance in your 12v setup. View our entire range of battery chargers and accessories at your local Repco store or online today.
DC-DC on-board charging system quickly charges your service battery and distributes power safely and reliably. If you don't have access to mains power, this is the set-up for you, that takes power from the vehicle alternator and other alternative power sources, whilst on the move. There are two different units both of which can work independently or together as part of a powerful system.
The D250SE is a fully automatic, 5 step charger that supplies up to 20A of power to any 12V service battery. It has selectable charge voltages for AGM and Lithium* batteries and takes power through its dual input from alternator, solar panel and wind power.
can maintain a stable output to vehicles fitted with Smart ECU controlled alternators.
Ctek are industry leaders when it comes to setting up a 12v system in 4x4, caravan, campervan, boat or any kind of off-grid 12v circumstance you can imagine. Taking pride in maximising battery performance for your comfort on the road means you can trust their products in your setup. Ctek are ahead of the competition because the constantly push the boundaries or research and innovation to bring the latest in 12v battery technology to the market.
Do you want the most out of your CTEK DC-DC capabilites? 
Purchase the Smart 12v 20a DC-DC Charger AND the Smart Pass 120A Charge regulator and COMBINE THE TWO!!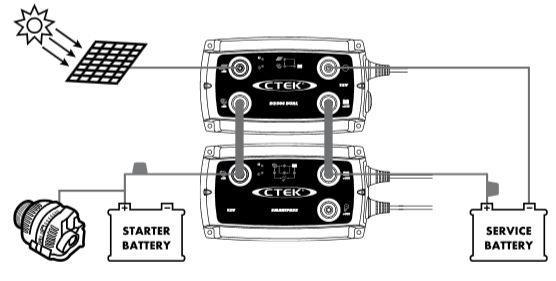 While the SmartPass is a very capable and proven unit on its own, when combined with the CTEK D250SA (sold separately) they provide users with one of, if not the BEST on-board dual battery power management system on the market. Together, these intelligent units are able to deliver up to 140A to your secondary service batteries while you're on the move.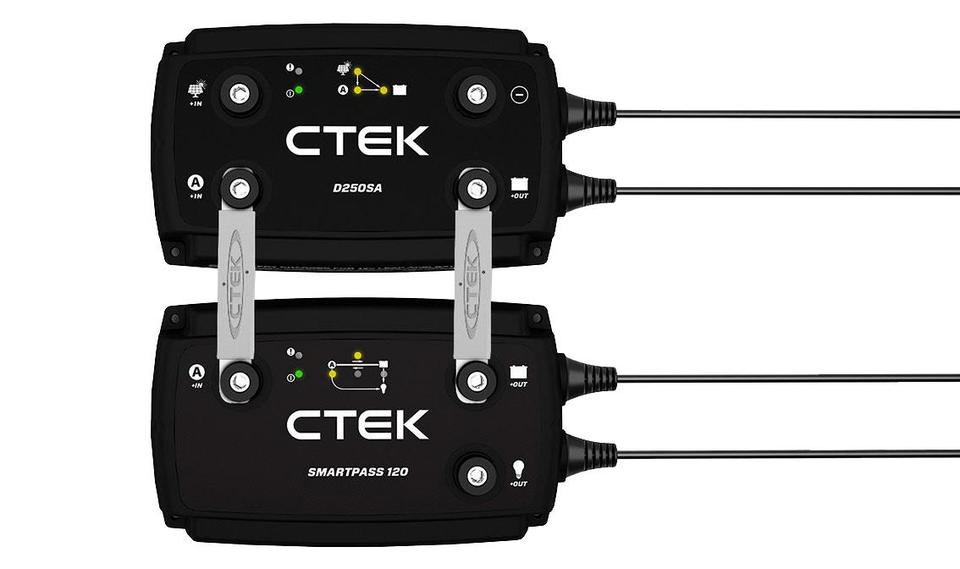 Contact Details
Details of the product above will be automatically included with your enquiry.