Also features an inline dimmer and switch to give you control of the required light output. Supplied in an easy to pack, padded carry case for easy storage.
Included in the box:
12 Volt LED light kit with 2 bars, dimmer & fittings
4 x metal mounting clips
6 x velcro mounting ties
6 x nylon mounting ties
1 x 2 way splitter cable
1 x 1m extension cable
Cigarette lighter, power plug & battery adaptor
Padded carry case for ease of storage
WORK LIGHT brochure in PDF HERE THUNDER-CATALOGUE-Strip-Lights_kit.pdf
Light up your camp area without draining your power supply and trust in a reliable light that can last the elements; one that won't stop the second dust or rain hits.
IP67 rating
Higher grade LEDs
Prewired and pedestal mounted for ease of installation
Compact
Low draw with high output
Thunder work lights have been tested to exceed IP67, meaning they are independently assessed to be dust tight and water tight when submersed up to 1 metre. Each light uses mid-range LEDs with a great lumen per watt rating and consistent light output.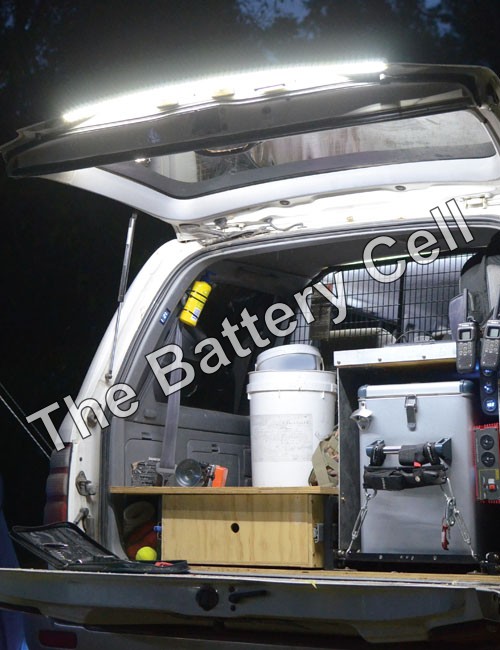 Lumens: 840 (2 LED strips)
Voltage: 12 Volts
Current Draw: 1.2 Amps @ 12 Volts
Dimensions: 500mm (L)
Current: 1.2 Amps @ 12 Volts
Mount: Velcro loop